Fiddle Tunes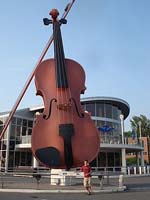 A few of my fiddle tunes are at large in the world. You're welcome to download the sheet music, with the jigs Indian Point and Willow's, and the reels History Reel, Perigord, The Plank House, and Pleasant Street (with Mike Bell).
Or you may prefer to download the ABC. (Chris Walshaw's ABC Home Page describes this simple and widely used format for sharing tunes. You can search for tunes with John Chambers' amazing Tune Finder or listen and print notation with the Tune-O-Tron Converter from Concertina.net.)
The Moving Violations recorded Indian Point and The Plank House on their album Faster Than a Walk and kindly allowed me to post these clips:
Their albums are great, get them!